When looking to get into the DJ game, you probably have begun looking at a wide range of types of software. One option you may have noticed is Serato DJ. This is one of the more user-friendly beginner options that have a lot of capabilities to create a wonderful sound. However, understanding how to utilize it with your personal controller is crucial.
The good thing with this software is that no matter if you are using one of the cheaper controllers or a more professional DJ controller, it will be a tool to help you. So we thought we'd whip up a quick guide on just how to use your DJ controller with Serato DJ (not Serato DJ Lite) and vice versa.
What is Serato?
Before we really dive into how to utilize your DJ controller with Serato DJ, we wanted to discuss what exactly this software is. This software, specifically created for DJs, allows them to create mixes inside a program. That means a DJ doesn't necessarily need any hardware to create mixed tracks.
After you've constructed your mix on your laptop, you can hook up Serato DJ to a DJ controller for an even better performance level. With a firm understanding of Serato DJ, you can really up your DJ game and bring it to the next level.
This software offers multiple versions, including a Serato Sampler, Serato DJ Pro, and Serato DJ Lite. So you can find an option that works for your experience level. Basically, it offers an affordable price for everyone.
Equipment Needed
The cool thing about strategy is that you don't technically need any equipment except for a laptop. However, if you are someone who has a DJ controller, it can be hooked up to that as well. Because it is a free download straight to your laptop, you can master it there and then move on.
The true joy of this software is that not only can you utilize it with no hardware, but as you grow with your DJ capabilities, you can use Serato DJ with your DJ controller and other equipment.
Organizing Your Music
Before we discuss how exactly to utilize Serato DJ with your DJ controller, let's talk about a few important things regarding the actual software itself. One of the most important things for a DJ is an organized music library. That means you have to understand how to add music to the Serato DJ library and the interface itself.
The first method to add music is to browse and find the song you want to add to your Serato DJ library and drag and drop it. Dragging this file into the library will move all components within that file to the library itself. The other way is to only add the specific file you're looking for. Either way, it's a drag-and-drop system that is easy to understand.
You can also look to create custom folders in the Serato DJ interface by utilizing the + on all the file icons, which allows you the ability to track browsing. Then you can simply drag music around and create a customized folder to create that one-of-a-kind music you're dreaming of.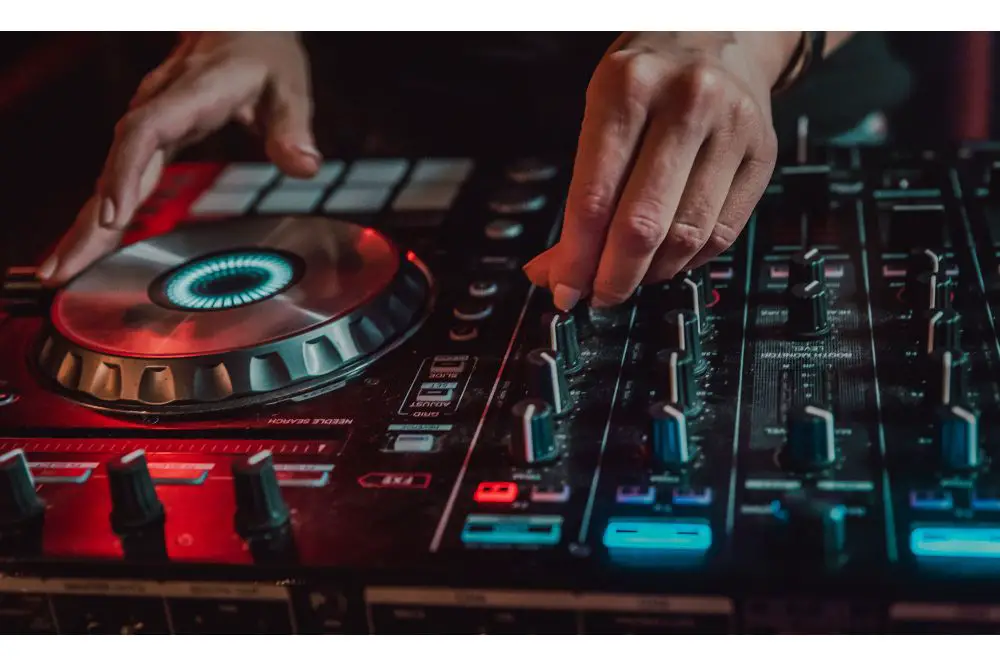 Keep the Beat: Matching the Beat with Serato
The most vital skill a DJ can have is being able to match the beat, and so the fact this software offers you a beat match feature gives it an edge. With Serato DJ, it's very easy to begin beatmatching, and that is one of the key features every DJ needs from both their software as well as their controller. Once you have the tracks lined up in the system, you will want to have one on the left and one on the right deck. When you have the music loaded, you'll need to find the key to each track.
Once the keys are set, you can then use the sliders and other built-in features of the controller to match the tempo to the beats per minute of both tracks. The key is understanding which beat is number one when it comes to each of the songs you're utilizing. This can be done by listening intently to each track and finding the first drum hit. With practice, this will get easier, and thanks to the user-friendly interface in Serato DJ, it may even be easier than other options.
Once you have that picked out in both songs, you can find and get them to play at the same tempo so that the beats align. After this is done, you can start mixing, seeing the crossfader fade between the two songs, and making adjustments to pitch as necessary.
Setting Up Your Controller
With a firm understanding of two of the crucial aspects of being a DJ, we can look at how to set up your controller with Serato DJ. This software is compatible with a wide range of DJ controllers, and most of them are connected straight to your laptop via a USB cable; turn it on, and then launch Serato DJ.
The software will detect the device that has been plugged in automatically and let you know if it has been connected correctly. It's that simple when it comes to setting up your controller for use with the software.
Now when it comes to the overall setup of the system itself, you will want to understand its key components. This goes from everything from mixing and playback to installation to importing and loading samples. Instead of utilizing the system within the Serrato DJ software when using an external controller, the track's playback speed will be customized via the tempo slider present on the controller itself.
You have to adjust this tempo range with the relative buttons on your controller. This is key because the pitch range is dependent on the hardware and not the software itself. Because of this, you may find that every pitch range will not be compatible with all hardware.
Making That First Mix: How to Record
You can record a mix when you're utilizing a DJ controller (no matter if you are using a 2-channel DJ controller or a 4-channel performance DJ controller) with Serato Pro, unlike if you're using Serato DJ Lite, which just affords you the essential features. The pro software has a built-in recorder and gives the individual two different options when it comes to this. The DJ will be able to record with the effects.
The recorded track saves the mix in an uncompressed audio format. If you choose to use the record with effects, it encodes the mix with all the effects directly into Serato Pro. That being said, if you want to record your mix, here are the basic steps you'll need to follow.
You'll want to record your mix, but first, you must ensure that you have set up the correct input and output guidelines. This is found underneath the setup menu within the software itself.
Then you want to ensure that your controller is connected to the software in internal mode. After that, connect your headphones to your computer.
After you have everything set up, you can head over and click the icon and scroll down to the recording panel. This will open Serato Pro's interface. Then you'll want to maneuver to the folder where you are looking to save your mix and make this the choice under your location tab.
The next step will be about including track markers; if that's something you want, then you're just going to check the box. This could be a good idea if you're looking to move to specific track areas to ensure the mix went well.
At this point, the software will then ask you to choose whether you want to record or record with Serato FX. This is located in a menu next to Mode. After that, you will hit start and you can begin creating music through Serato Pro DJ.
These mixed tracks will be able to be recorded as an MP3 file and uploaded to any music-sharing platform you'd like.
Final Thoughts
Finding the right DJ software like Serato DJ (there is both a Serato Pro and a Serato DJ Lite) is vital to ensuring that your tracks come out as sweet as possible and match your individual performance style. The interaction of a controller with the system heightens the performance, and though you don't necessarily need it, it can change your sound.
The compatibility of this system with a wide range of controllers means that it is versatile and depending on the version, you may have access to more advanced features. It offers a wealth of essential features as well as advanced features that can be optimized to produce custom tracks that are easily uploaded to any music-sharing system.