If you are a DJ or plan to become one, you will need all the help you can get to get started without wasting time. This is where a DJ pool can come in handy to provide you with that edge you need with the latest releases at your fingertips.
These digital music pools provide any DJ that joins them with a wide range of music from unlimited downloads. They will provide you with exclusive tracks from a range of genres provided by record labels around the world.
But let's find out for ourselves what a digital DJ pool is all about and how it can help you.
What Is a DJ Music Pool?
For those new to the industry, let's first find out what a DJ pool is and what it can do for you. A DJ record pool or DJ music pool is a service that provides DJs with promotional dance music sets they can try out.
So, in essence, it is a direct music service for DJs to provide them with new releases and older music. This promotional music can include popular tracks to experiment and provide feedback on user experience and is available in a variety of genres.
Record labels will send new releases to DJ pools for exposure in clubs and feedback for a small monthly subscription. You must always make sure that the service you use is legal and that they are supported by record labels.
With a long list of exclusive music at their disposal, DJs around the world can use their time to focus on their work. Members of these DJ digital music pools have exclusive access to curated playlists and a huge library of music video content.
What Types of Services Do Pools for DJs Provide?
A licensed music curation service provides DJs from around the world with a subscription plan they can use in their work. This plan can be anything from a one-month plan to a 6-month to a 12-month membership and comes in a range of price plans.
These pricing plans come with a range of benefits for DJs, so you need to make sure you know the details of the plans before subscribing.
Unlimited Plans
This plan can offer an unlimited download of music in MP3 format at a monthly, quarterly, or annually set amount. This allows you access to thousands of high-quality tracks you can use when you perform in clubs or other events.
Premium Plan
This plan is offered by the most popular DJ pools and includes such things as cloud storage and HQ audio streaming. This is on top of the standard services provided to give you access to quality music all the time.
Standard Plan
A standard plan gives you access to high audio quality music with a long range of services, including crate downloads, and more. Track preview, great mobile apps, curated sets, and playlists are standard with most DJ pool services.
A range of music formats is available, including music videos and access to songs from different record labels.
Intro Plans
These types of plans are used to lure DJs from around the world to join these pools and come with great benefits. A plan can include lower monthly premiums that may be valid for one month or longer with all the benefits of standard services.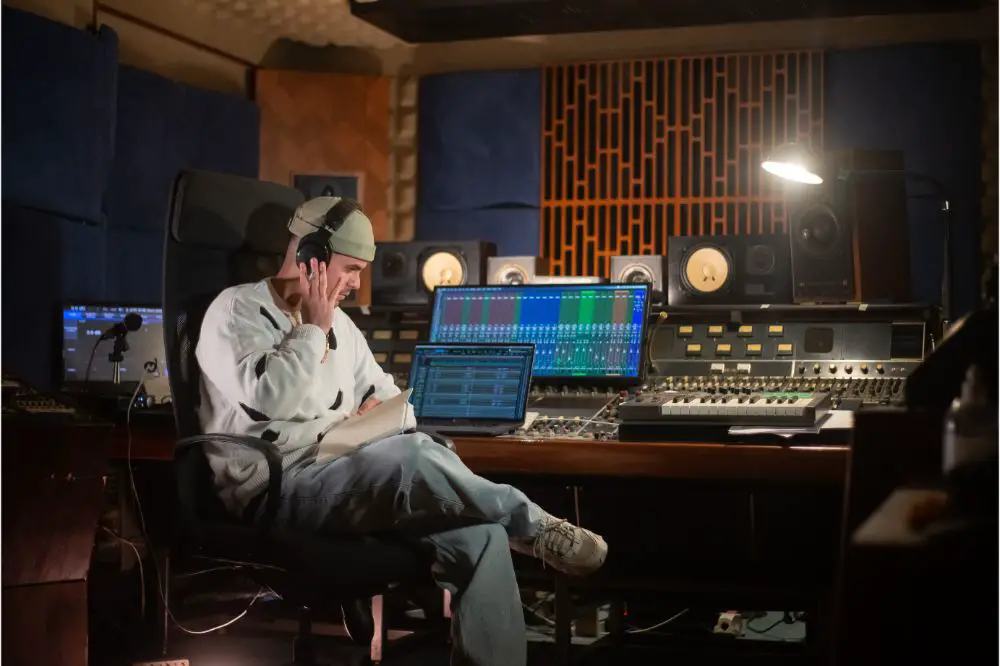 Different DJ Pools
There are myriad record download pools, and they all provide a range of services and plans for DJs. You may get great incentives such as exclusive edits, music that is for promo-only purposes, and instant access to all genres of music.
While we only mention a few of the elite record pools, there are many others to choose from with great features.
Crate Connect Record Pool
Crate Connect's services for DJs are quite affordable, with a decent subscription fee for thousands of music tracks at your disposal. What is great about them is that they don't remove older tracks to provide you access to tracks from decades ago.
A new feed of music is added daily, so you have access to music that has been recently released by record labels. They have many features available to make your DJing so much easier for many different events, while their app provides access to your mobile device.
There are discount packages available if you use the Audio Captain Coupon to save some money on the go.
Club Killers
If you join Club Killers, you will find a long list of tracks from multi genres from an interface that is easy to use. Club Killer's team of track editors gives you access to a huge collection of custom edits and includes remixes and mashups.
They are quite popular among expert DJs from around the world, and many entry-level club DJs make use of them. They do love hip hop and rap a lot, but you will find other genres of music on their site.
So, if you prefer to make use of edited when DJing, you need to find this DJ pool service and join them asap.
Direct Music Service
This is a digital pool with many years of experience and has provided services to DJs since 1999 with a lot of DJ-friendly tracks. They have a wide variety of genres available from their extensive list of music for DJs to save time.
They also have many editing styles available such as quick hitters and Accapella Outs, and a huge list of back catalogs. This is the ideal place for those DJs who love the open format for the variety of genres in the catalog.
You will never be out of track if you are on regular events, which is great value for money for every DJ out there.
My MP3 Pool
This digital pool has a free plan and a very affordable monthly plan available with access to thousands of promotional tracks. Music on MP3 Pool comes in various track versions, which include instrumentals, dirty, clean, DJ drops, and exclusive remixes.
Song mixing suggestions are tagged to all the tracks you download to make them easier to use on the go. The handy mobile app from them comes with a range of appealing features for your convenience.
You also get great exclusives on pre-releases to give you the edge you need while clubbing or at any other event. The affordability of this DJ pool makes it a favorite among beginner DJs.
ZIPDJ
This is one of the largest music pools in the industry and is partnered with more than 2000 record labels. ZipDJ packs come with ID-3 meta tags to make them compatible with Tractor, Serato, and Rekordbox DJ software for versatility.
The ZipDJ Pro may be the most expensive package, but you get value for your money in top-quality hip hop music and other genres. You also have unlimited music downloads from their massive back catalog.
They have a clean user interface to make it easy to navigate the website to make your selection.
Summing It Up
A quick summary will refresh your mind to see what the benefits of a DJ pool are:
Quick and unlimited access to a wide range of music
You will have that edge with pre-releases to wow the audience
With great apps among record pools, you can have music on the go
Edits will save you time and effort
No need to worry about boring your audience with the same old music
Conclusion
Now that you know what a DJ record pool is, you can get connected so you have all the music you want at your fingertips. The monthly fee is worth it if you consider everything you get from these digital pool services to help improve your DJing.