As a music curator, a DJ needs access to a huge selection of music. And while it might seem easy, sourcing music for your collection can take time, especially for a DJ that's just started their journey. Therefore, to make the task easier for you, we rounded up some of the top sources you should consider for your DJ tracks in this article. So keep reading to find out where to find music for DJing that is legal and has great variety.
Streaming Services
With technology evolving daily, streaming services such as Amazon Music, Spotify, and Apple Music have emerged as some of the top music sources. These streaming services give you access to a huge variety of music, and you can expect to find music of every genre. In addition, with subscription fees of as low as $10, you can stream lots of music, save a playlist, and download music for offline use.
Although streaming services are an excellent source of consumer music, it is not ideal for a DJ music collection. This is because the music files are low-bit and are only good for personal use. In addition, streaming services don't allow you to save the music files; instead, you access them from their cloud.
1. Apple Music
Apple Music is a music streaming service by Apple Inc. that gives you access to over 50 million songs for a monthly subscription fee. You can stream music on demand or listen to an existing playlist as a subscriber. You can also download some of your favorite music for offline use.
Apple Music is an excellent platform for DJs to find the latest music from prominent artists, as most of them upload their singles and albums here. Additionally, the platform integrates seamlessly with most DJ software, allowing you to easily connect your playlist to your DJ setup.
2. Amazon Music
Amazon Music is another music streaming service that offers a huge variety of music to play. This service is included with the Amazon Prime membership at no extra cost and gives you access to over 40 million songs categorized in playlists.
3. Spotify
Spotify is an excellent streaming service for finding great music to play in your DJ set. Compared to Apple and Amazon music, Spotify has a user-intuitive interface that allows you to easily find your favorite music. In addition, it has a browse feature that will enable you to search for your favorite artists and tracks. And, as a plus, you can save them to your playlist preparation for your set.
Another unique feature of Spotify is that it gives you access to playlists featuring widely played tracks, allowing you to stay ahead of the trend. You'll also love the wide selection of music categorized into genres and moods, making it easy to curate your DJ content to suit different events.
Independent Artists
Another excellent way of sourcing music for DJing is directly from the individual artists. For example, you can email or send a direct message on Soundcloud, Instagram, or Facebook. Although this might seem daunting, it does work, especially for young upcoming artists trying to put their music out there. Most see this as an opportunity for exposure and they may send you free music. So, instead of illegally downloading music from independent and undiscovered artists, why not send a message?
Some artists have a promo mailing list running, so you want to make sure you join to receive links to exclusive tracks and free music they often send. Also, some artists will have free download links on their Soundcloud profiles. You can bookmark your favorite artist's profile and regularly check for free download links.
Websites With Exclusive Tracks
You can also source your music from online stores that sell individual tracks in digital format for your personal music collection. Unlike streaming services, you get exclusive access to music files and can add them to your digital music collection. What's more, you get to play the tracks anywhere, even offline, and with 100% independence from third parties. A website with exclusive tracks is an excellent source for new DJs looking to create a digital music collection.
Below are some of the websites where you can get exclusive tracks.
1. Beatport
Beatport is one of the most popular websites for DJs to purchase exclusive electronic music. This online store provides a wide selection of electronic dance music grouped into 30 categories. In addition, each class has its own top 100 charts; thus, you can select a piece for your collection that keeps you ahead of the trend.
Beatport gives you three formats in which to purchase your electronic dance track. You can get it in MP3 format, AIFF files, or lossless WAV. However, you should note that WAV and AIFF are slightly more expensive. Apart from selling music tracks, Beatport has a wide selection of DJ tools to choose from.
2. Traxsource
Another website to source music from is Traxsource. This site lets you purchase and download electronic and house music in WAV, AIFF, or MP3 format. Like Beatport, Traxsource has exclusive tracks in 19 different categories and regularly updates its top 100 charts. This is the best site if you want some of the hottest house or electronic music to add to your music collection.
Compared to Beatport, Traxsource has one of the most user-friendly interfaces, making it easy to find your favorite music tracks. Furthermore, the site offers you a huge selection of DJ tools and acapella that are useful to your DJ set.
3. Bleep
Bleep is a London-based online store that mainly focuses on independent artists and record labels. While the focus genre for this site is electronic music, they also cover other genres such as R&B and house music. You can also expect to find obscure music genres such as metal, Krautrock, and modern classical.
Apart from purchasing tracks in digital formats such as MP3, WAV, and IFF, you can get them in tape cassettes, vinyl, and CDs. And thanks to their weekly round-up, selecting the hottest tracks is that much easier. The recommended section lets you discover some of the most interesting tracks for your DJ sets.
4. Junodownload
Like Traxsource, Junodownload is a website focusing on electronic and dance music. It covers 20 different genres and brings you a huge selection of exclusive tracks in three digital formats: MP3, WAV, and FLAC. In addition, it has a friendly user interface that allows you to refine your searches according to genres, best sellers, new releases, and top-rated music on the DJ chart. Apart from exclusive tracks, this site gives you access to various DJ tools, Stems, and sample packs. And lastly, Junodownload is cheaper per track than other online music stores.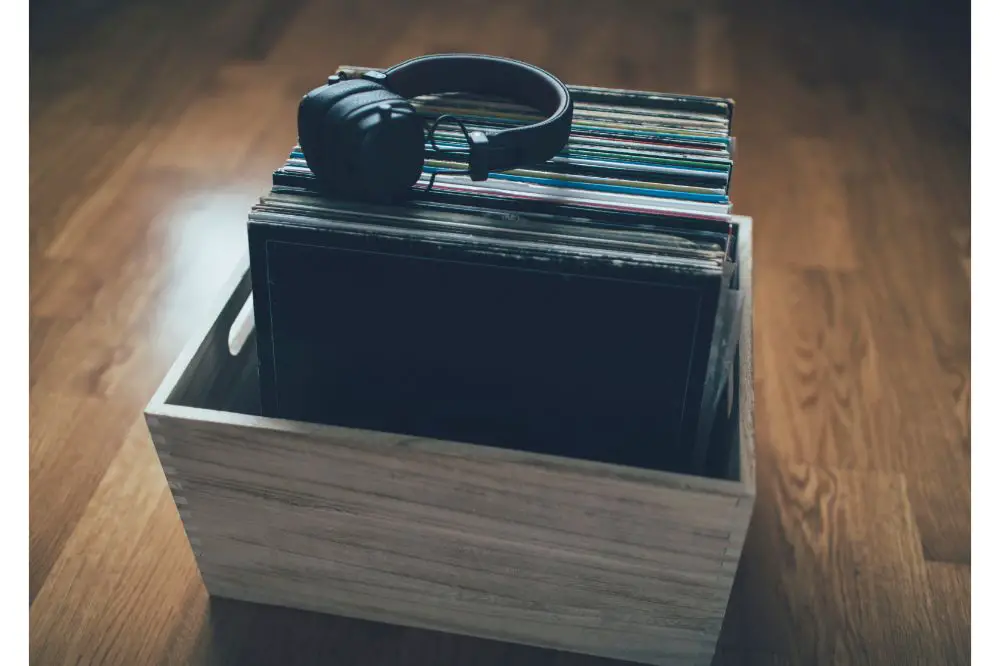 Subscription Services
Subscription services are sites that give you access to tracks at a monthly subscription fee. The most common DJ subscription services are record pools and they consist of a huge library of the latest promotional music that DJs can access for their regular gigs and shows. Instead of sourcing tracks individually, record pools give you access to a wide selection of new music tracks at a monthly fee.
Furthermore, unlike subscription streaming services, record pools allow you to download digital files of your favorite music. The only downside about record pools is that they are expensive and are limited to DJing. Therefore, they are only suitable for full-time DJs with a huge collection of resources.
Some of the common record pools include:
1. DJ City
DJ City is one of the most popular record pools used by most DJs today. This site gives you access to a huge selection of the latest music updated daily. Additionally, the Top Download section informs you of the most popular tracks. It is integrated with Soundcloud to allow you to discover obscure tracks from emerging talents. Generally, this site has a huge selection of tracks, with a friendly user interface that makes it easy to find and play songs by your favorite artist.
2. Beatport Link
Beatport Link is an emerging service by Beatport that allows you to stream different music for a monthly subscription fee. It is a favorite for most electronic and dance music DJs. Over time, Beatport has worked with the biggest music labels and established itself as a market leader in electronic and dance music. The Beatport Link allows you to create your own playlist to access with your DJing software. However, most subscription packages only give you access to limited offline downloads. Therefore, you need a stable internet connection to enjoy a wide music selection.
3. BPM Supreme
BPM Supreme is another popular subscription service that many DJs use. The site gives you access to various music tracks in all genres and a wide range of tunes, including outros, intros, and acapella music.
BPM Supreme has a team of backend professionals who do exclusive edits and redrums for subscribers and relatively cheaper premiums than other subscription services. You can even start with a free package to familiarize yourself with the site.
Conclusion
There are various sources where DJs can get their music from. If you are starting to make a mark in the DJing industry, websites with exclusive tracks are the best place to source music tracks. Here you'll get exclusive access to digital music files you can use on your music collection. On the other hand, subscription services are ideal for full-time artists doing radio shows and regular gigs.
For DJs looking for free music downloads, independent artists and record labels are the best options. Finally, although streaming services give you access to a huge selection of music, their file formats are low quality and only good for personal use.